Welcome to the new home page of
Tickles and Sparkles
Julie is constantly getting asked "What is Tickles and Sparkles?"
The answer is simple: Pure Love
These two little guys were drawn specifically for Julie by a young man with some amazing talent. How can you not love them?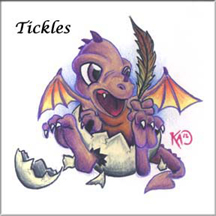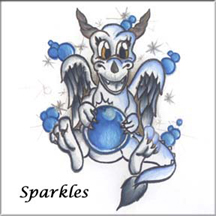 Please take the time to go through this site and you will see some of the wonderful
creations and hopefully experience some of the love that has made this possible.
Click on the links below to be transmitted to the other exciting displays and pages of
knowledge assembled throughout this site.
Over 200 separate newsletters!
---
Please bookmark this page and visit often because
the transformation is continuing.
---
Tickles and Sparkles
c/o Julie Humphrey
P.O. Box 110
Citrus Heights, CA 95611
(916) 726-4892
---
Updated 04/20/17